The Transforming Forensics (TF) programme has begun a new £5m project designed to help police forces in England and Wales improve how they respond to rape and serious sexual offences (RASSO) and other serious crimes.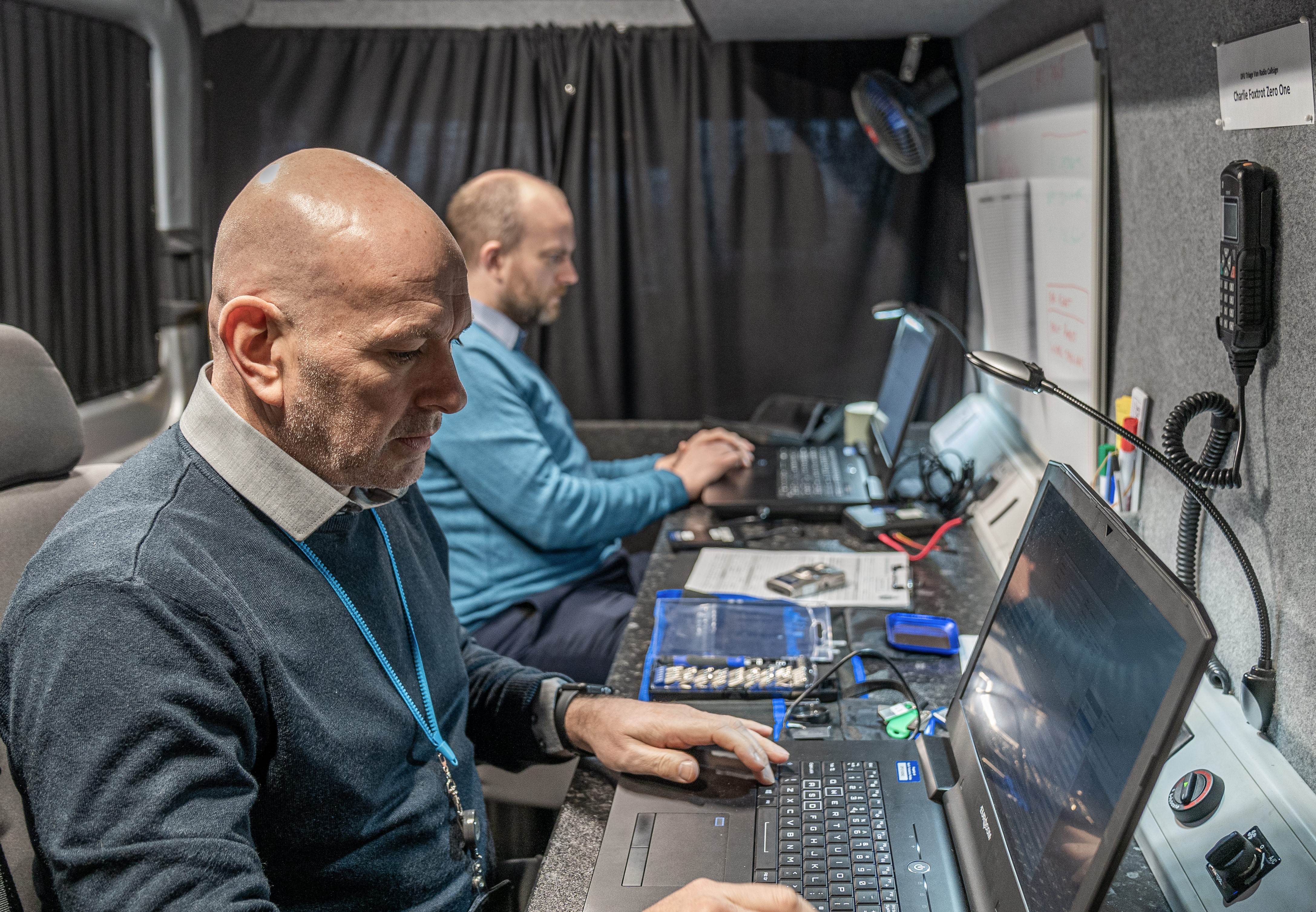 The project is a significant part of a package of measures announced by the Ministry of Justice on 17 June and the Home Office in response to findings of the Rape Review. One of the key measures in the response is "better data extraction technology – enabling up to 10,000 devices each year to be processed at the earliest stages of an investigation".
By providing a range of new digital services and portable tools, TF will enable forces to take technology to victims, examine mobile and digital devices at crime scenes, and give investigators faster access to the right digital evidence. The aim is to ultimately deliver a faster, safer and more sensitive service for those affected by RASSO and other crimes, better evidence entering courts and increased confidence in the criminal justice system.
Working closely with Forensic Capability Network (FCN), the project will offer forces three types of digital forensic capability:
Mobile digital forensic units, unmarked and equipped with state-of-the-art tools

Portable ruggedised kit including digital forensic laptops, mobiles and specialist software

Kiosks which upgrade and improve existing digital forensic kiosk technology
The tech draws heavily on recognised practice in forces and previous TF pilots. Mobile DF units in Bedfordshire have helped to reduce its DFU backlog from 365 days to 20 days. A TF proof of concept trial found that ruggedised kit/upgraded kiosks led to an 80% reduction in turnaround times for mobile device examination.
Forces will be able to apply to access the technology in the coming weeks. 
The new kit will be underpinned by three supporting activities for forces:
Improved digital infrastructure (for example boosted broadband)

Quality assurance meaning tools and kit are centrally validated

Implementation, co-ordination and management support
The new project will repurpose existing funding within the TF programme. It will deliver the new tech and support in the current financial year, with data and learnings collected during 2021/22 used to inform future funding bids around similar activity.
Transforming Forensics Programme Director, Richard Meffen, said:
"The findings of the Rape Review make it clear that everyone across the Criminal Justice System needs to do more to tackle violence against women and girls. We're really pleased to be playing our part in this and supporting forces to improve their response to RASSO and other crimes. The new tools, tech and support we're providing are designed to do that efficiently and effectively".
FCN CEO, Jo Ashworth, said:
"We're excited to be working with TF to enable forces to get better at tackling RASSO and other serious crimes and to bring the power of our shared forensic network to bear on behalf of victims. The new project will use the great work already taking place in forces and roll it out further and faster, helping to share learnings and best practise so that all forces can benefit".
Find out more about TF's rape review response project.