Two minutes of your time, a lifetime of justice for victims.
With an anonymous, UK-wide DNA database we can help put offenders behind bars and clear the innocent.
Your input will help tackle rape and sexual offences. Having this database will help convict offenders, clear innocent people, bring justice to victims and make the UK safer.
It takes two minutes. Playing your part will take two minutes, and most of that will be reading a document. It won't hurt, and there won't be any follow-up as everything is anonymous.
Men from across the UK are invited. This database is specifically for the Y-chromosome, a part of DNA only present in those born genetically male. It will work best if it accurately represents the UK population as a whole.
This is a voluntary, anonymous, scientific initiative run jointly by the NPCC and the Home Office.
Image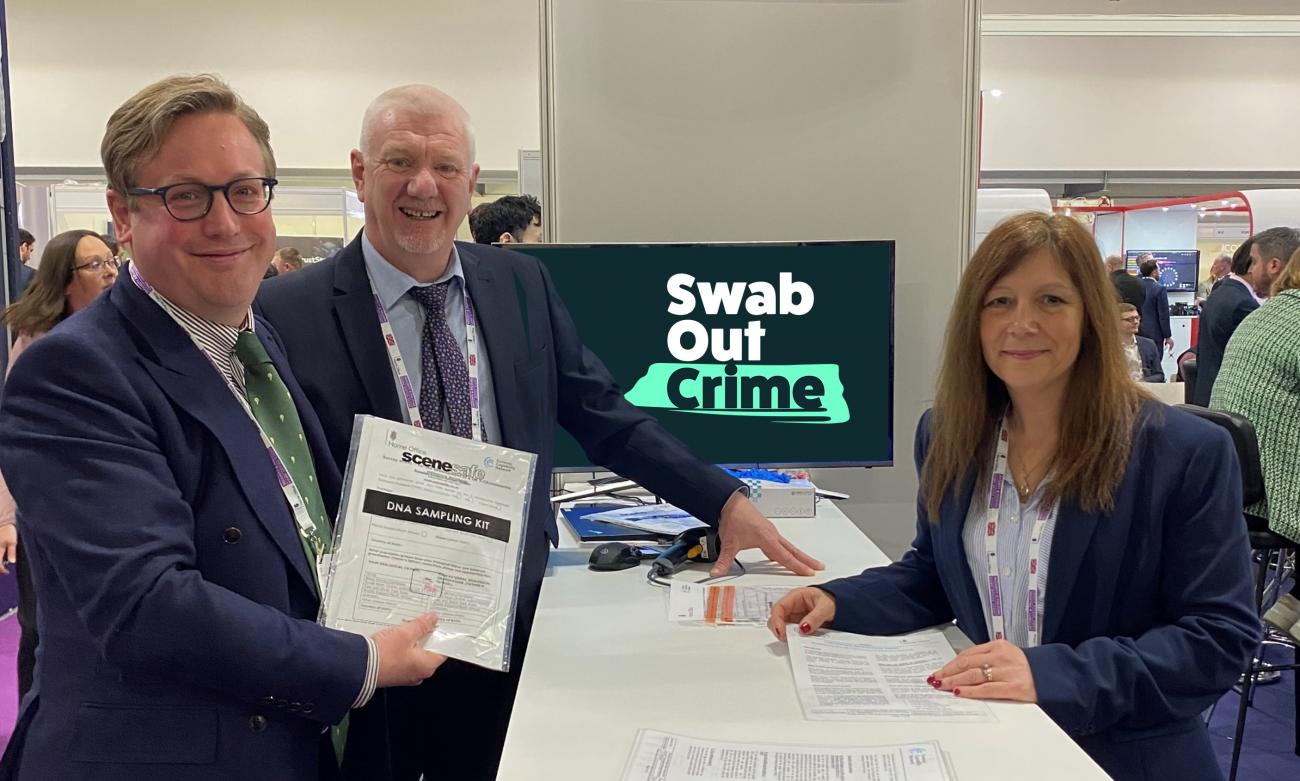 Promotional pack
The materials below can be used by organisations hosting a Swab Out Crime sampling event. A series of logos are available on request from fcn@dorset.pnn.police.uk
We're creating a Y-STR DNA reference database to enhance the capability of the police to identify and convict criminals, and eliminate innocent suspects from investigation. The database will be made up of profile data from samples donated by fully anonymous volunteers and be representative of the UK's population. It will focus on the Y-chromosome - meaning it will be made up only of DNA samples taken from people born as male.
A reference database is not used for matching to criminals. Instead, it allows the police, forensics scientists, prosecutors, defence lawyers and juries to better understand how relevant a certain DNA profile is to a case, by providing a statistical estimate of how often that profile has been seen.
How will this DNA be used?
The database will hold what's called "Y-STR profiling" data. This method takes DNA from the Y chromosome - found people born genetically male - and looks at differences within that DNA which could help identify criminals. It's particularly useful for where more than one person's DNA is present in a sample.
For example, in a rape case, a DNA sample will be taken which might be mostly female. A tiny amount of male DNA mixed in could point the way towards a suspect. But without the reference database, we wouldn't know how common or rare that Y-STR profile is. That's where the reference database, and this project, come in.
The Y-STR profile will be a string of numbers. A good way to think about the use of it would be to imagine a case where police have identified that the criminal had a lottery ticket in his pocket that included the number 14. Lots of people might have such a ticket in their pocket; it's therefore not a particularly useful piece of evidence. Now imagine that we know that the lottery ticket included the numbers 14, 37, 41, and 44. This ticket is far, far rarer. It doesn't mean whoever if found with this ticket is guilty - but it would help build the case along with other evidence. It would also mean that a suspect that had a ticket with 14 but not 37 or 41 could be eliminated from the investigation.
What the reference database tells us is how likely, or unlikely, a DNA profile is to appear in the UK male-born population, just as the lottery example above tells us, because we know that having several matching numbers on a lottery ticket is unusual. Currently, police use a global database with other countries data for this, but having a UK-only database that reflects the UK's specific ethnic mix will make this statistical data a lot stronger.
What are the benefits of this database?
With this database we will be able to identify and build stronger cases to convict criminals, especially those involved in offences where male- and female-born DNA is mixed together: for example, rape and domestic violence cases. This will make the UK safer.
These stronger cases will provide supporting evidence to the statement of events made by more victims of crime and bring justice for them. Conviction rates in these sorts of offences has historically been low, for which the difficulty in establishing and presenting forensic evidence may be a contributing factor.
This statistical information will help police to eliminate innocent suspects from their enquiries more quickly, which benefits those suspects and allows police more time to focus on finding offenders.
Will this make me more likely to be accused of a crime?
No. For two reasons:
This is a fully anonymous database. Even when you give your DNA sample, you will not be asked for your name, or any other personally identifying information - only that you sign a document that will explain how your DNA will be used, confirming you are consenting to providing your sample.
This is not a DNA matching database; it just helps police understand how common certain Y-STR profiles are in the general population.
We just need a simple mouth swab - like a covid test but less intrusive. We'll also have some information and a form to sign. It'll take a couple of minutes.
What will happen to my DNA?
All samples will be processed and turned into a large set of numbers. The individual samples will then be destroyed.
You'll help fight crime, put offenders behind bars, clear the innocent, and make the UK a safer place. Not bad for a couple of minutes!
As with any UK DNA analysis, collected samples will be analysed by a police force partner called Eurofins, working on behalf of the National Police Chiefs Council (NPCC).
Take part
If your organisation would like to host a Swab Out Crime sampling event, just get in touch.
Image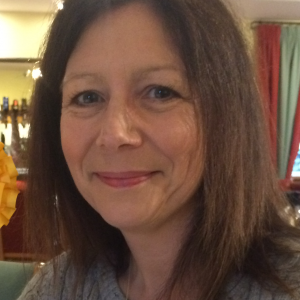 Dr Debbie Sharp
Image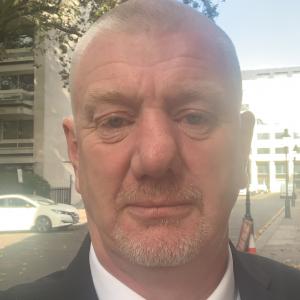 Paul Roberts
Scientific Officer - physical