Forensic science provides a vital service to policing, the public and ultimately victims of crime.
The Forensic Capability Network enables the forensic work taking place locally in 43 police forces in England and Wales, which employ around 4,000 practitioners.
We're funded and led by the policing community and we act as an extension of the forensic teams in local police forces. FCN provides you with fast access to national knowledge, advice and capabilities – whether that's preparing for accreditation, taking part in innovative research or accessing commercial frameworks.
Funded by the Home Office
FCN is funded directly by the Home Office through reallocation of the police grant
Hosted by Dorset Police
FCN is hosted by Dorset Police on behalf of all 43 forces in England and Wales
Staffed by forensic experts
FCN employs forensic scientists, quality experts and support staff - many of whom joined us from operational roles in policing.
Founded in 2020
FCN was established in April 2020 to create national forensic support for forces locally and regionally
Our remit
We have a new, more focused remit for enabling forensic science activities taking place locally in police forces, which has been devised and agreed by police forensic leaders.
We provide national coordination and guidance, and help forces enhance their forensic quality and introduce new science.
Image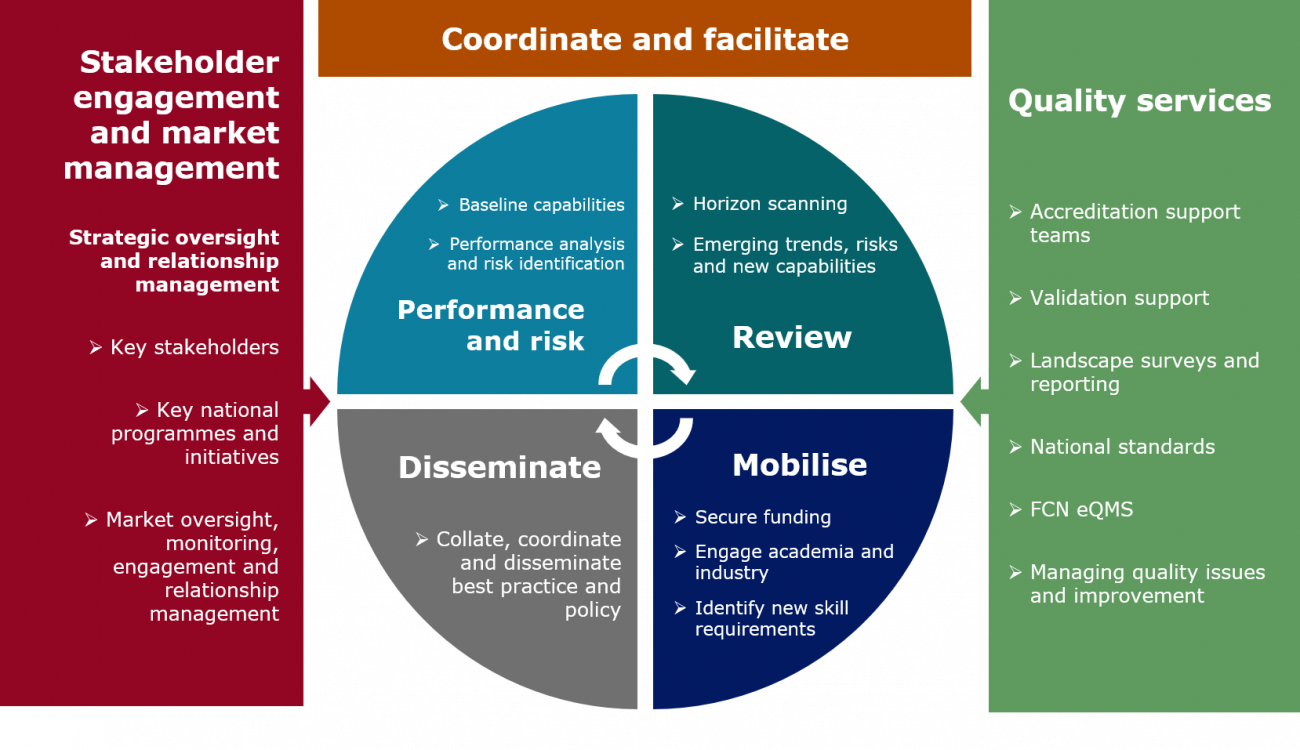 How to get involved
FCN works collaboratively with the whole forensic community – from academic researchers and private-sector forensic providers to other organisations internationally.
We also partner closely with many other national policing bodies, joining our forensic expertise with their specialisms in digital, commercial and other disciplines.